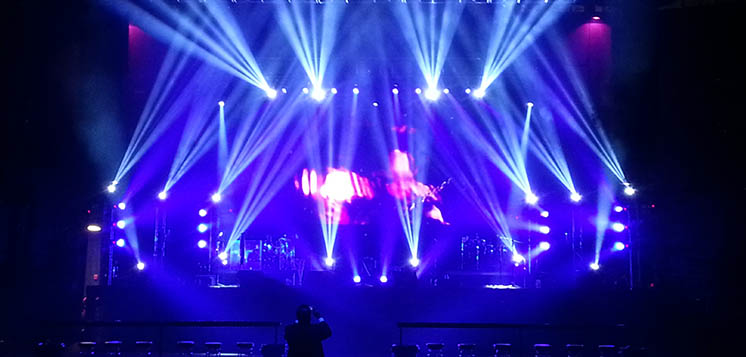 David Luis Rosas knows the saying" wears many hats" all too well. He is both a band member and lighting designer for Grammy Award winning Grupo Siggno,. Recently he ran the show at El Coliseo in Austin, TX where they used PR Lighting gear including the new XLED 2007 Beam.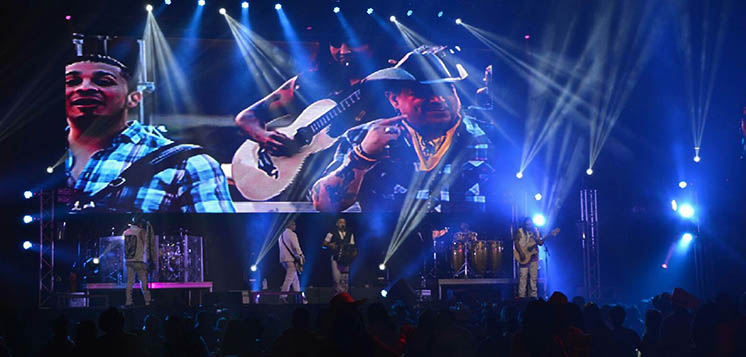 Global Production provided Siggno 40 PR Lighting fixtures, 6 sticks of Omega Truss and1 Enlighten ONE Console. Rosas used 8 XLED 590 fixtures to color the band and he stage. 16 XLED 336 fixtures made an impact by creating a ripple effect behind the band. And, 8 XL Beam 300 fixtures were also used. Most notably, Rosas used the new XLED 2007 for the first time. He was amazed with the endless Pan and Tilt rotation movement of the fixture." The XLED 2007 Beam allowed us to achieve really cool wave effects towards the crowd that aren't possible with most fixtures," said Rosas. The XLED 2007 Beam also has pixel control in form of 2-2-2-1, making it a very versatile unit.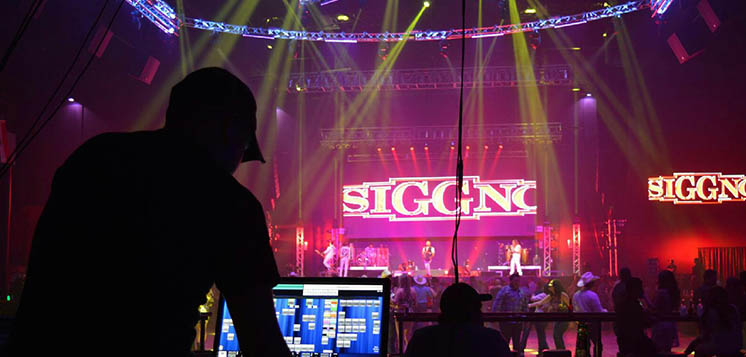 Rosas was very satisfied with the features of the PR Lighting gear. These products from Mega Systems, Inc. set laid the foundation for Rosas to create an impressive light show.