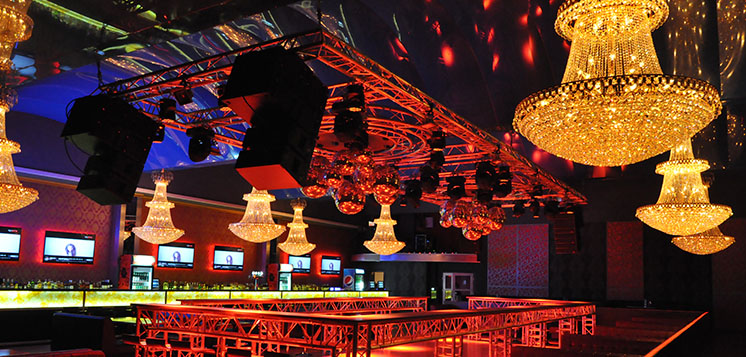 A new dance club and karaoke bar has opened in the Kazakhstan city of Ust-Kamenogorsk —with automated LED and discharge lights from PR Lighting scattering dynamic beam effects across the dancefloor.
Owned by Yuriy Popov and Talgat Toulegenov, the 450-capacity People's Club has two distinct dance and karaoke rooms, although traffic can flow between each.
Mr. Popov's team designed and specified all the lighting. This included 14 x XLED 250 Spot, 10 x XLED 590 and 14 x XR200 Beam —all mounted on the overhead truss.
This combination of some of PR Lighting's most popular fixtures presents the light jockey with many different options of wash and spot effects, within a rich colour palette.
The XLED 250 contains a fixed gobo wheel with11 gobos to project patterns and mid-air beam across the dance floor while the XLED 590 is another of PR Lighting's expanding range of fully-featured LED heads — this time producing a super-bright output from 90 Osram Diamond Dragon 5-watt LEDs (30 red, 30 blue and 30 green) in each.
Finally, the compact, lightweight XR200 Beam is equipped with the Philips MSD Platinum 5R discharge lamp, offering an unprecedented brightness from just a 189W source. From its modest footprint it outputs an incredible 67,765 lux at 20m with a tight, laser-like beam.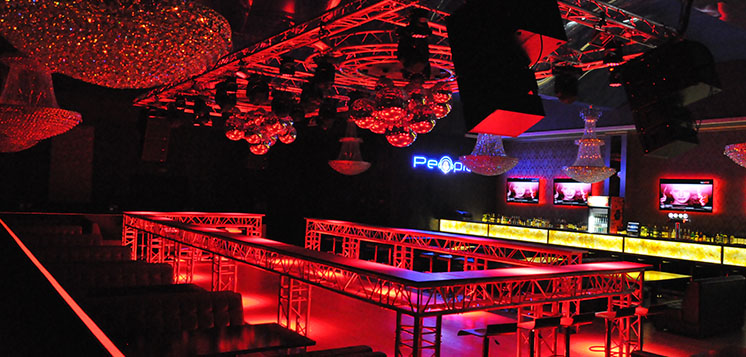 Mr. Popov is delighted with the results. "The installation is already proving popular with both the owners and the clientele," he says. "You could say that People's Club has definitely capturedthe imagination of the people," he says.