onderland Open Air is an annual Trance Festival, held at Waldfrieden, in the Stemwede community of Wehdem in Germany. The music is electronic —mostly 'Psytrance' or 'Goa" — and this year the 17th edition of the event welcomed a record number of visitors(in excess of 7,000).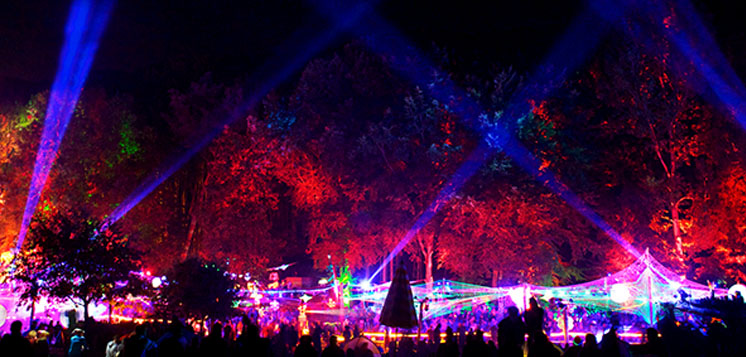 A top class line-up came to this special forest location, which was impressively decorated, and received the full approval of the festival-goers.
The unique challenge of lighting the location was represented by the large split main floor and the second stage, known as the Backyard. This challenge was accepted by the team of Provisuell from Bielefeld under the direction of Mathias Schindler.
In order to satisfy the dynamics of both the different dance genres and the corporate designs, the production company decided there could be no better solution than deploying premium products from PR Lighting.
According to Pascal Vieregge from Focon Showtechnic, PR Lighting's German distributor, Provisuell were steered towards the Chinese manufacturer's PR-5000 Beam by the need to have "an unbelievable special effect with the highest possible handling efficiency, power consumption and cost."
This fixture boasts a high and efficient optic system, a solid, powerful beam with high light output and a very fast strobe. Therefore Provisuell pressed six of these fixtures into service with the result that the high-quality technology implemented by lighting designer Dominik Glatte ensured a highly successful party weekend with a supreme fun factor!
The event was promoted by Waldfrieden Events.