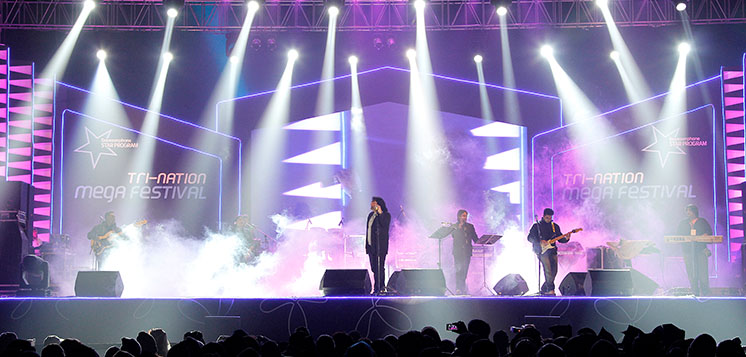 Bangladesh-based Glow Lights & Effects only set up inbusiness in 2011, but by the following year they were starting to service many events out of Dhaka — frequently using thePR 5000 Spot and Beam lights from Chinese manufacturers PR Lighting.
Founder, Mukimul Anwar Mukim, and Managing Partner M HKhokon, along with experienced team members Shamim Ahmed (Technical Adviser)and Chief Communication Officer, Khundker Hafizur Rahim, first saw the fixtures at the 2011 PALM Expo in Beijing and was immediately impressed by the state-of-the-art technology and highly developed optical path. By the following year he was ready to purchase 18 of each fixture for use in the company's inventory.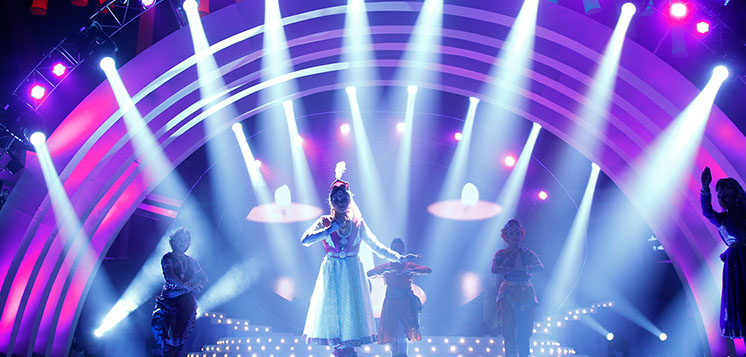 These were soon appearing on a number of high profile events including the Grameen Phone Tri-nation Mega Festival in the Bangladesh Army Stadium.
Grameen Phone is one of the largest mobile phone operators in Bangladesh, with over 40 million subscribers and this show was organised especially for its 'star subscribers' in the stadium, back in December last year. Over 20,000 people turned up to see Bangladeshi psychedelic rock starJames perform, followed by Pakistani Sufi specialist,Shafkat Amanat Ali Khan andending up with Indian superstar singer, Sonu Nigam.
Glow Lights & Effects used all 18 pieces of the PR 5000 Spot and Beam, along with other intelligent lights. The stage was designed and manufactured by sister company, Mukim's Creation.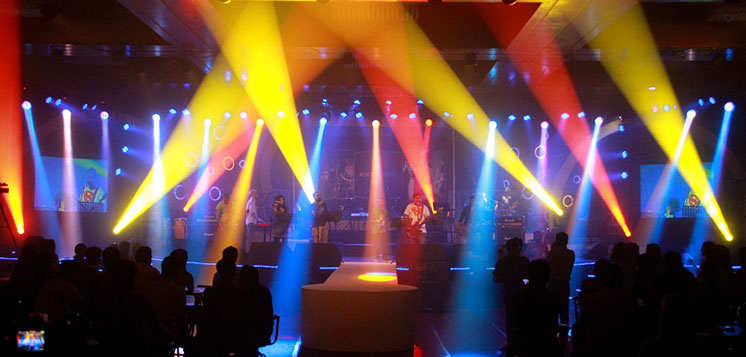 Another major event in which the company participated last year was the 15th Meril ProthomAlo Award 2012. The event was held indoors at the Bangabandhu International Conference Center'sHall of Fame, where around 1,500 VIPs attended, including top Bangladeshi celebrities and media personalities.
This time Glow Lights & Effects deployed 16 each ofthe PR 5000 Spot and Beam, along with other lights, while Mukim's Creation was again responsible for building the stage.
The PR 5000 Spot is one of the most advanced moving headsin the PR range. The wide beam angle, combined with the integrated wireless system and very fast strobe are the highlights of a fully featured product.With a highly efficient optic system, the PR 5000 Beam delivers a solid powerful beam, delivering high light output, very fast strobe, a wireless receiver andmuch more.
Other events handled by Glow Lights & Effects using these fixtures include Sera Nachiye 2012 Grand Finale, Bangladesh Games 2013 and the Rock O Phony concert.