Situated in the city of Cosquinin the Punilla Valley,and attended by around 9,000 people per day, National Folklore Festival Cosquín is the most important festival of folk musicin Argentina. Dating back to 1961, it runs for nine nights each January, which are traditionally referred to as the Nine Moons Coscoínas.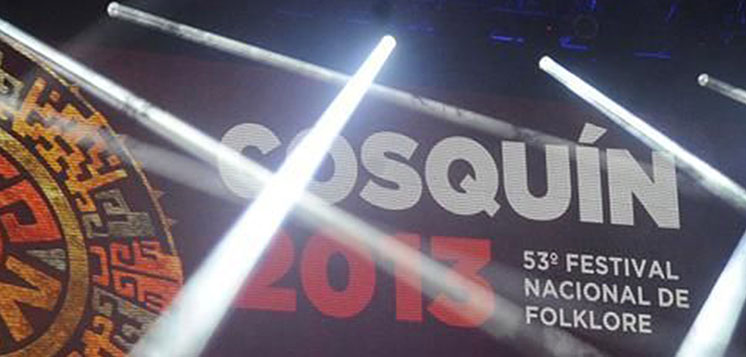 Service and distribution company DeligioIluminaciónfirst became involved back in 2006 and this year again rigged the large Atahualpa Yupanqui stagein Cosquin's main Prospero Molina Square — named in honourof the legendary guitarist. Deligiofielded PR Lighting's high brightness/lowwattage XR 200 Beams, imported by PR Lighting's Argentinian distributor,Martellota, and supplied by Carlos Capra's Audio - Line, alongside XS 1200 Spots, a versatile, bright moving headwith rapid beam movement.
"We like the XR 200 Beam for its overall performance, since it is compact, with good power, and is a highly recognised brand," said Deligio co-owner, Pablo Deligio. The rental company fielded PR FX both as performing devices and as part of the stadium rigging — in total deploying14 PR XR 200 Beam and 16 PR XS 1200 Spot, among other equipment. This also included full rigging and LED screens.
With Nestor Deligio (Pablo's father) handling the stage design and programming (via GrandMA and Wholehog 3 desks) the show opened to reveal more than 100 meters of LED screen. "Therefore it was essential to have an automated fixture that could hold its own against the power of the LED," continued Pablo.
The XR 200 Beam was equal to the task — andwas distributed in such a way as to maximise its impact. "In fact it was the star of the festival," exclaimed Pablo. "Many of the public praised its performance and said how surprised they were at the fixture's power anddefinition. The XS 1200 Spot was installed in order to project gobos and effects, which were very important in the whole set.
"We like the PR Lighting brand becauseit offers versatility, high quality optics, superior performance and quiet running," he continued. "In this application the Festival is lit for 14 hours over nine days, so it is a good opportunity to test both its performance and reliability. The PR Lighting fixtures worked faultlessly through all the conditions."
With such a large roster of leading names in Argentinian folklore taking part,including Jorge Rojas, Abel Pintos, Los Tekis, El Chaqueño Palavecino, Los Nocheros and LeonGieco, it was fortunate that the stage was one of the largest in Latin America, and that it could be rotated through 180° for a faster turn-around of musicians.