When the SCF Black Sea Tall Ships Regatta Constanta 2014 took place recently on the Black Sea in Romania, PR Lighting, and their local customer Temple Media were on hand to provide the technical dynamics for a spectacular show on the waterfront.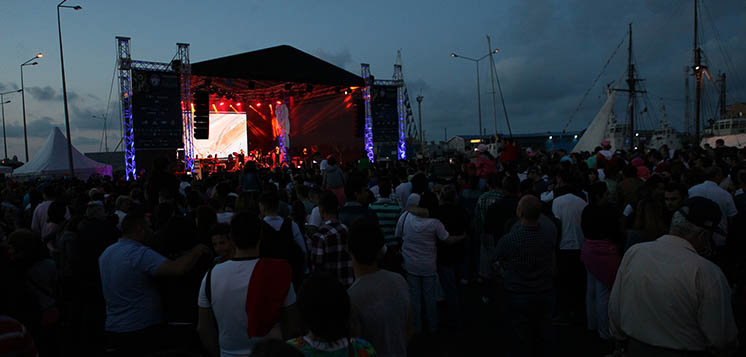 Temple Mediais the first rental company in Romania to recognise the outstanding qualities of the PR Lighting fixtures, inparticular the power to cost ratio, and invested in large quantities of XR 200 Beam and XLED 1037 wash lights. In fact they deployed 20 of each at this event to meet the imaginative stage design conceived by the company's CEO,Dan Chiorcioiu, (formerly director of photography on TVR, Romanian National Television) and Ramon Barbu, Temple Media's in-house LD for the show — which included a performance by Romania's leading pop rock band, Holograf.(pictured).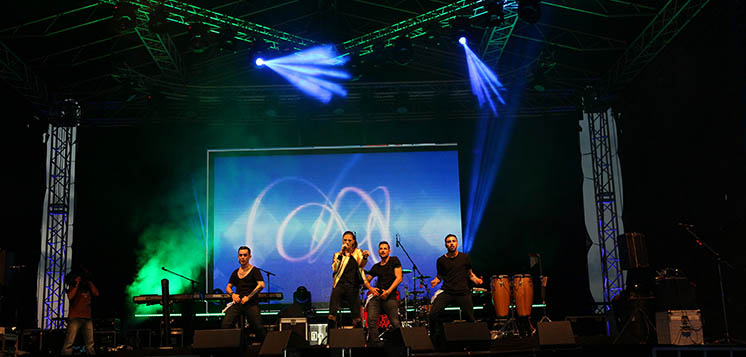 This time around the rental company provided all staging and technical infrastructure,including a full lighting manifest and d&b sound system, in conjunction with Iasi-based rental company, Tricorp Events (for whom Daniel Turculetwas project manager).Some 30,000 people atytended the event over the three days.
Housing the popular Philips Platinum 5R beam,PR Lighting's fully-featured XR 200 Beam is sturdy, compact, and with a highly developed optical path; in fact this stage lighting fixture offers enormous brightness in a compact form factor, with a weight of just 16kg. The XLED 1037 achieves its super brightness by forcing 37 x 10W RGBW LEDs into the chassis, and with a linear zoom boasting 13°-52° it provides an excellent wash light.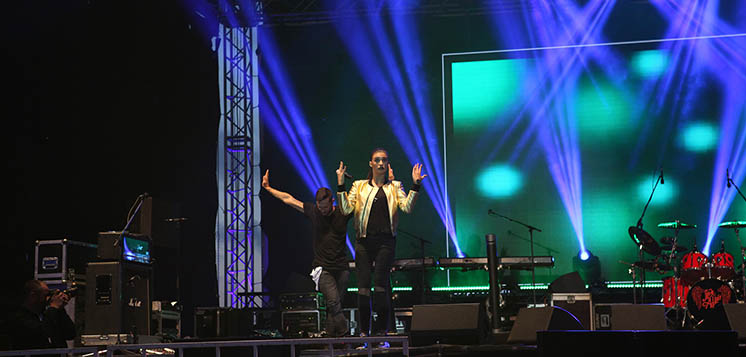 "The artists' production teams were delighted by our choice of lights — particularly the XR 200 Beams," said Chiorcioiu."In fact they told us these beams were so bright and powerful that they could be seen way out at sea, like a light from a lighthouse." This fixture has alsoproved popular on the Romania's Got Talent franchise, which aired on PRO TV.
As for the Tall Ships event, the highlight came on the final night when the show exploded with a crossfire of beams, confetti and pyrotechnics.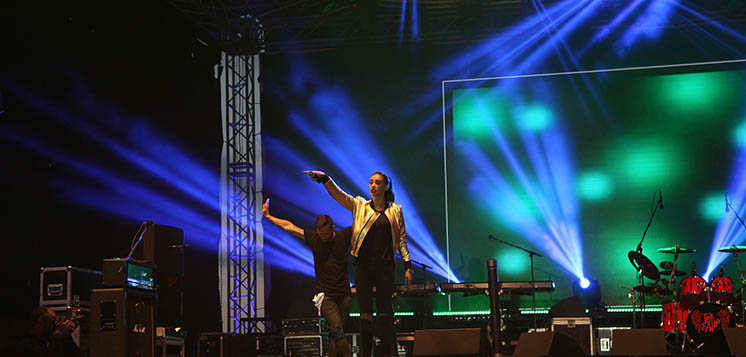 Organised by Sail Training International (STI), and dating back to 1956, Regatta is a unique event in the world and the Black Seamakes it particularly important thanks to the beauty of its scenery. Dozens of ships take part in this contest and in every port that they call there is afestival — which is a major draw for both participants and the local public, asaccess to the ships is free.