With bases in Nigeria and Ghana, TV production company, Ultima Studios is responsible for developing high viewing television programmes such as the music talent show, MTNProject Fame West Africa and the territorial franchise, Who Wants To BeA Millionaire.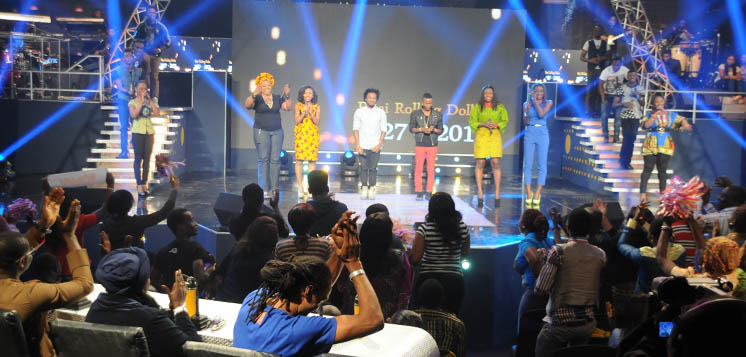 As apremium media production organisation — one of the most prolific in sub-Saharan Africa — they are backed by their own cutting-edge production inventory to service their studio work — and this includes nearly 50 discharge and LED moving heads from Chinese manufacturer PR Lighting.
As they gear up for Season 7 of MTN Project Fame West Africa they will again turn to their large stock of XS 1200 Beam, XL 300 Beam, XR 300 Beam, XR 200 Beam, XPar 360, XLED 1037, PR 5000 Spot and XR 230 Spot. In fact virtually their entire PR Lighting inventory will be out on the new MTN Project Fame West Africa.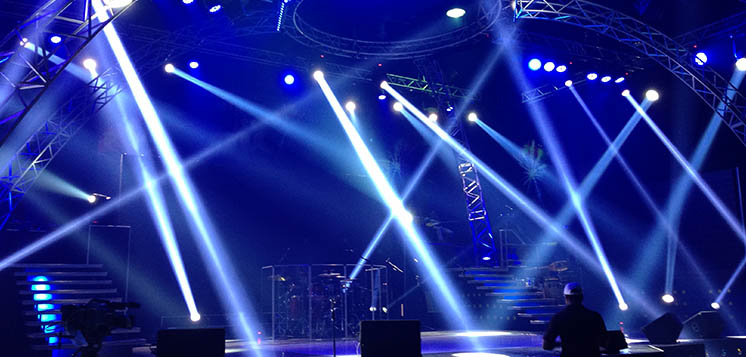 Both MTN Project Fame West Africa and Who Wants To Be A Millionaire are recorded at their own studio in Lekki, Lagos — in front of studio audiences — and broadcast to major TV networks in Nigeria and across English speaking West African countries. They also show on Ultima's own GET TV channel on the cabletelevision platform.
"Both enjoy massive viewing because of their reputation as premium family entertainment programmes," says Ultimalighting technologist, Muyiwa Oluwole.
Muyiwa is clear about the advantages that the PR Lighting fixtures bring within the studio environment."We like the beam quality, the lamp brightness, colour temperature and lowpower consumption," he says. "In addition, they are light weight compared withother brands of the same specifications."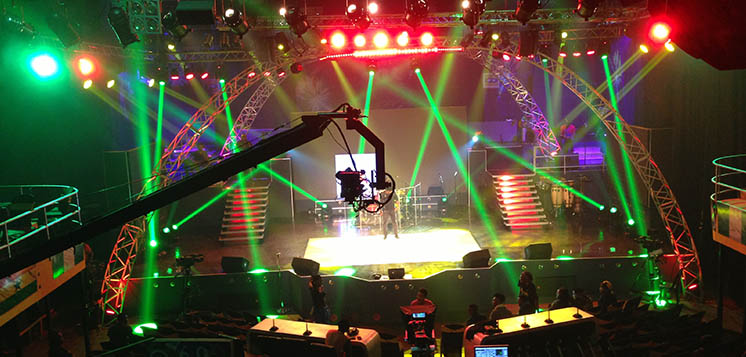 While Muyiwa himself is solely responsible for the Million aire set design, he also assists freelance designer, Tumisang Sebo go on MTN Project Fame West Africa.
For the latter, the dynamic ramps up during the semi-final stage, becoming part of the scenic design and stage environment. "The XPar and XLed are really useful as we nearthe final," he says.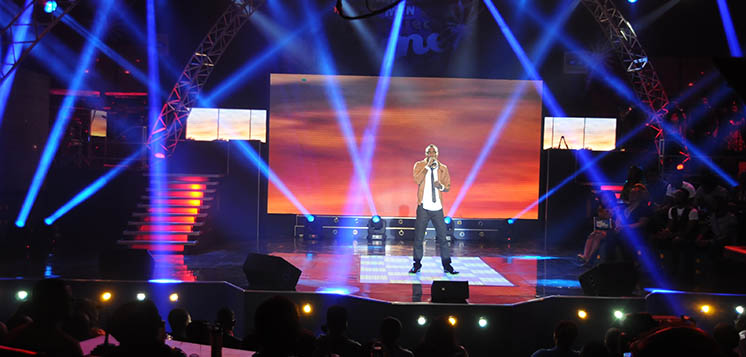 "In fact PR Lighting fixtures are an essential part of the whole production process largely because of their colour temperature (the XR 300 is about 8000K), their projected beamstrength and their ruggedness. They are also very camera friendly — and there are certainly no complaints from the camera unit." Their personalities are now stored in Ultima's Grand MA 2 console fixtures library.
Summing up, MuyiwaOluwolesays PR Lighting's automated heads remain forever dependable. "They are reliable, flexible with good colour impact — especially the rainbow coloureffect. The changes are smooth and almost noiseless".
"They put in a five star performance every time."