PR Lighting's comprehensive portfolio of discharge and LED automated lighting were in fullevidence at the recent 15th Vodafone GhanaMusic Awards (VGMA),organised by Charterhouse Ghana.
The company's subsidiary, Charterhouse Production, also masterminded the technical infrastructure at the Accra International Conference Centre (AICC) for an event that seeks to foster the development of the Ghanaian music industry and reward the artistes, producers, recording labels and otherindustry professionals. They handled all aspects of the event, provision of lights, stage and setdesign, full production and event management.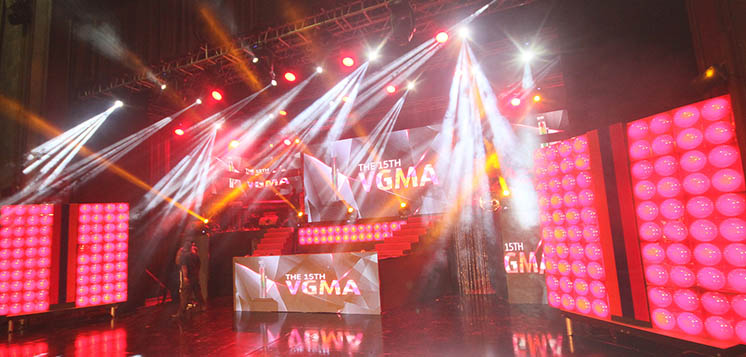 According to Charterhouse Production Event Executive Eli Tettey the technology was scaled upfor this year's Awards. "We used a lot of new equipment from PR Lighting, incorporating LED screens into the set design — and a lot more peopleattended."
In fact while around 3,000 people assembled to see some of thecountry's leading artists, over 20 million watched the Awards on television (supportedlocally by GhOne TV).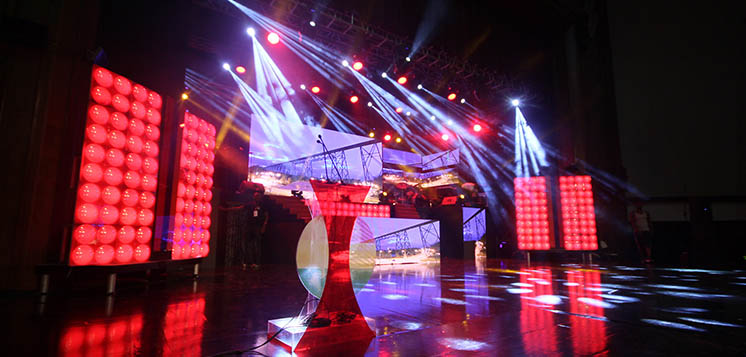 They had thechance to see a cornucopia of PR Lighting fixtures which were used for beameffects, general ambience, audience lighting — and to enhance the stage and setfor camera coverage. These were carefully designed into the scenography by theCharterhouse in-house team of Terry Molise and Steven Agbenegah who came upwith a bespoke look for each of the 20 or so African chartbustersappearing —based on their act, style of performance and mode of entering the stage.
To achieve all thisCharterhouse Productions used an assortment of 32 PR Lighting fixtures. They deployeda combination of 12 x XR Beam 200 and XR Beam 300, eight XLED 1037 LED movinghead washers and four XS 1200 Spots. The Beam 200 and Beam 300s provideddynamic overheard effects, while additional XS 1200 and Beam 200s were all usedto create decorative effects — programmed into an Avolites console.
Eli Tettey saidthe high standard of production had proved popular with the artistes. "Theequipment from PR Lighting was once again very dynamic and durable," he confirmed."The Gobo patterns on theXS 1200 Spot were particularly impressive and thecolour saturation on the Beams was excellent. Also we were able to takeadvantage of a good zoom range."
As to the eventitself, Davido and Shatta Wale picked up Artiste of the Year awards. Some of thekey performers included Castro, Guru, Isa K. Dei, MzVee, Sonnie Badu,KwabenaKwabena, Sarkodie, Iyanya, OkomforKwadee, DasebreDwamena and Samini.