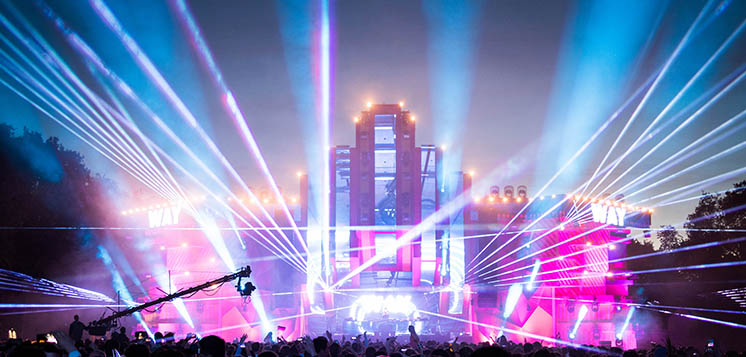 One of the Netherlands' biggest dance festivals took place recently during the Pentecost weekend. Freshtival provided two days of music and camping in Enschede's Het Rutbeek recreational park — and to bring the main stage alive were no fewer than 60 of PR Lighting's premium PR 5000 Beam and Spot moving heads.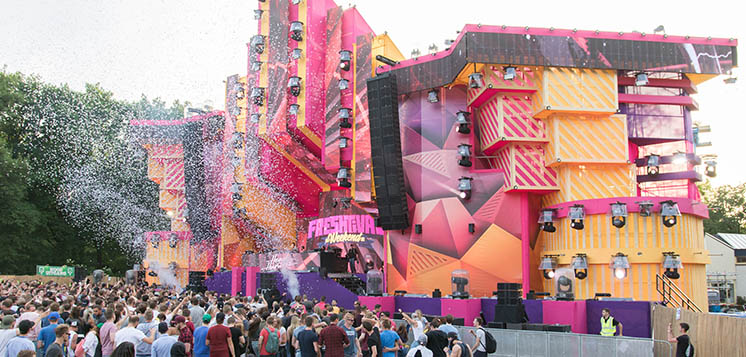 Fully featured, and one of the most advanced fixtures on the market, they were largely responsible for the spectacular light show that enhanced performances by acts that included headliners Headhunterz, East & Young, Showtek and Nicky Romero.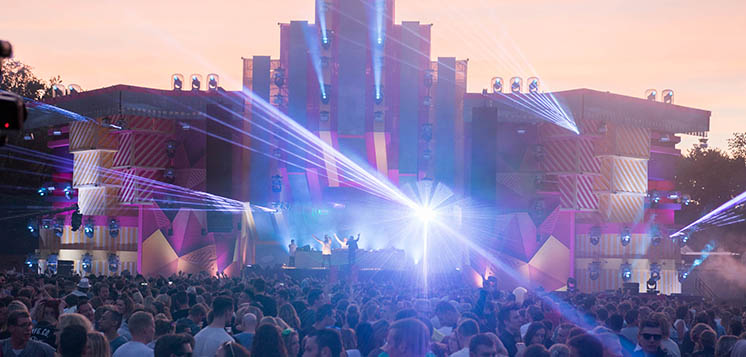 The PR Lighting fixtures were supplied by a collaboration of Innovation Audio, 4AV Technical Productions and Rolight, the PR Lighting distributor of the Netherlands.4AV's Merijn van Kruijsbergen's was responsible for the overall design, in collaboration with the event's LJ, Gerwin Sanderman.
Stated Rolight's Robin Oldegberts, "We were keen to promote PR Lighting as a professional brand in the Netherlands and provided 30 each of the PR 5000 Spot and Beam. The PR 5000's have shown themselves to be nicely designed fixtures with a great output."
And Gerwin Sanderman of GS Lichttechniek, who operated the lights (and pre-programmed the final show) went further. "Apart from the massive output, particularly on the Beam, the optics were good, the gobos crisp and the Spot also had a big zoom range. The colour mixing was also impressive and both Spot and Beam were exactly the same, which was also an important feature.
"In fact I received some really good comments about the show — which was due to the equipment I used."